The most efficient living unit in NZ –
DOES NOT COMMIT LAND
Different manufacturers use different methods. Below is the standard used by one of the larger North Island factories:
Designed to NZ Building Code (NZBC) yet excluded from Building Act
50-year performance on FrameCad steel frame – NZS4600
R2.4 wall insulation exceeds NZBC minimums – BRANZ approved
Altus joinery double glazed toughened glass – same as buildings
Durable vinyl click glue-less planks: durable floor; easy to repair
Wall lining: painted grooved ply / Fibo waterproof panels
Cladding: vinyl 50-year warranty /grooved painted ply to NZS 2269
Coloursteel roof same as most new buildings in NZ
Most popular sizes. 9 x 3m, 8 x 3m and 7.2 x 3m.
All remain on wheels, able to be towed on road
These mobile homes meet all NZBC requirements, but also must endure the equivalent of a four-hour combination earthquake and cyclone during delivery at 80 kph over NZ pot-holed roads.
Selection of materials is based on a combination of attractiveness and durability. Over the years the factory has honed its knowledge to find materials that look good and last. Units sent out on straight rent for 1-3 years come back in remarkably good condition. But in the untoward event of damage, most components can be replaced in a day using readily-available products all sourced in New Zealand.
Scroll down to see the factory
Chassis made in house – galvanised universal beams that are stronger, last longer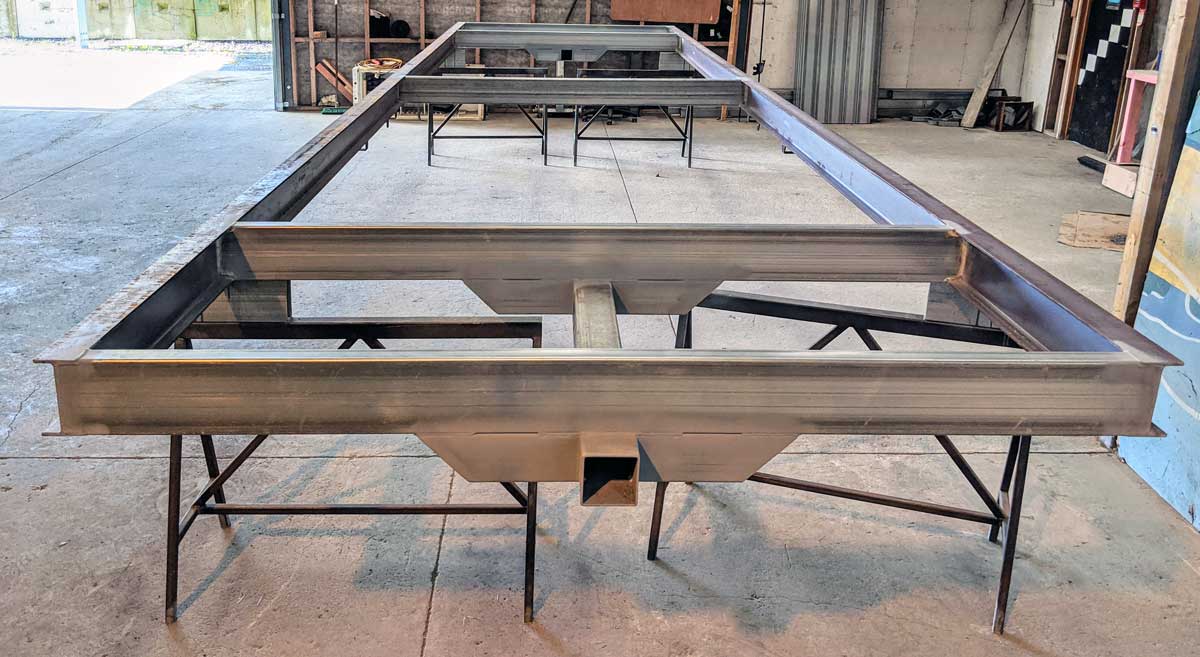 The framework is made from galvanised steel – lighter, durable, stronger, fully recyclable.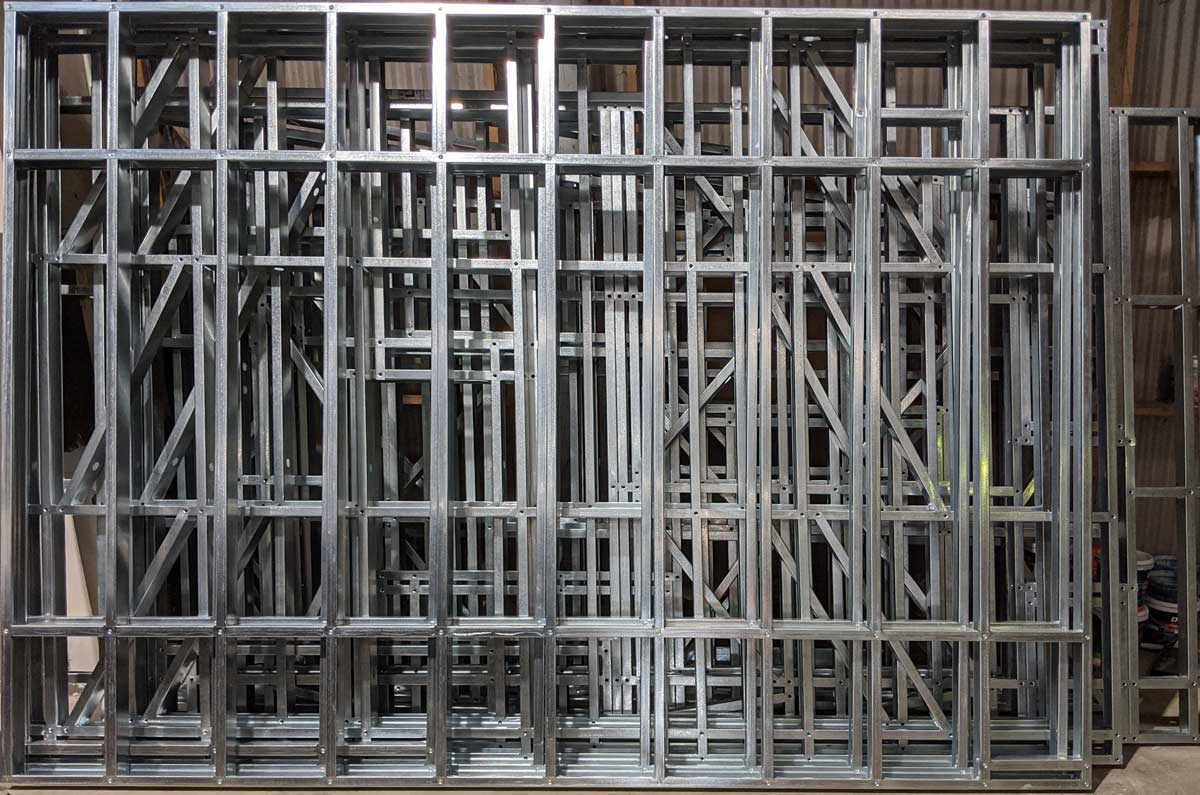 Earthwool insulation exceeds NZBC insulation requirements for the coldest parts of NZ
Cavity-wall batten system that is the council-preferred method of cladding to ensure no moisture is trapped inside the walls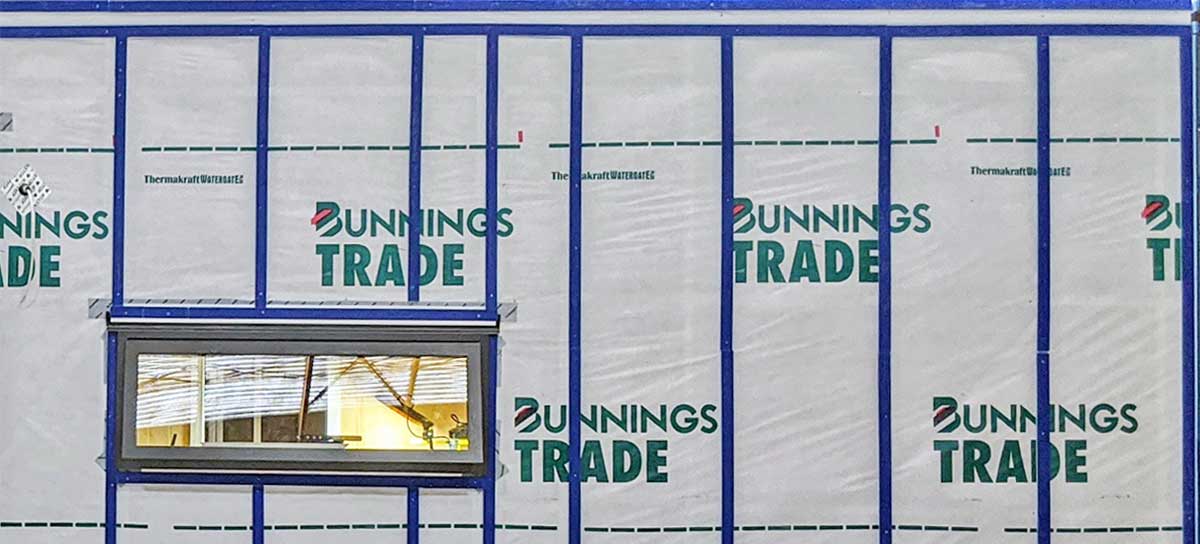 Joinery is standard NZBC code doors and windows made in NZ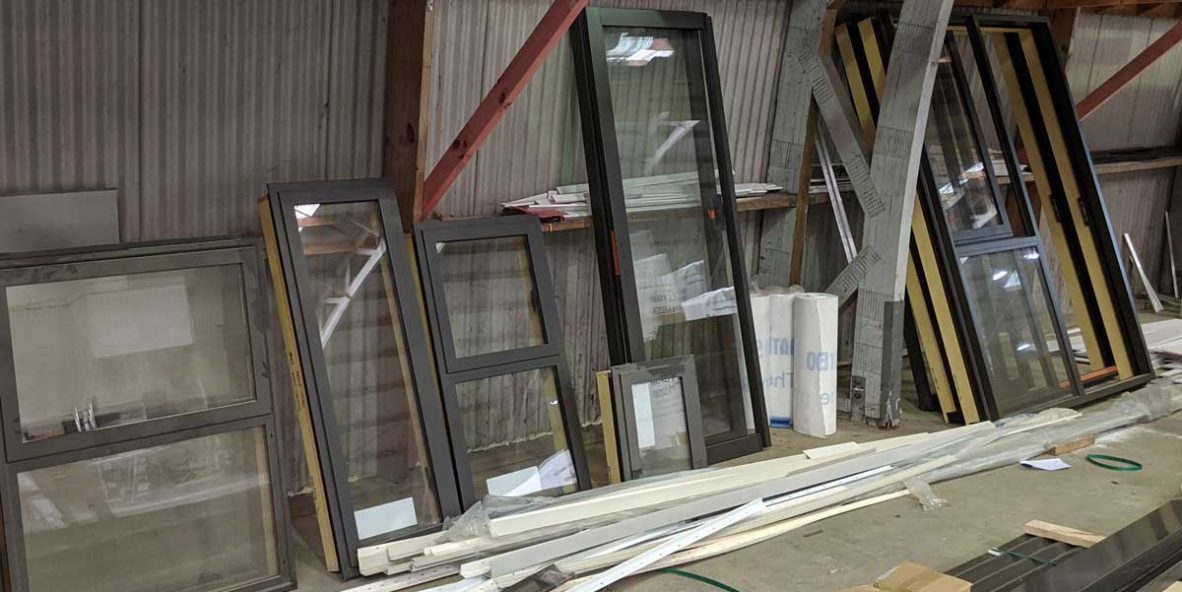 Cabinetry shop is in house; better quality results with in-house-managed quality control

Several choices with lining. This is a Cape Cod look with painted grooved ply and white trim.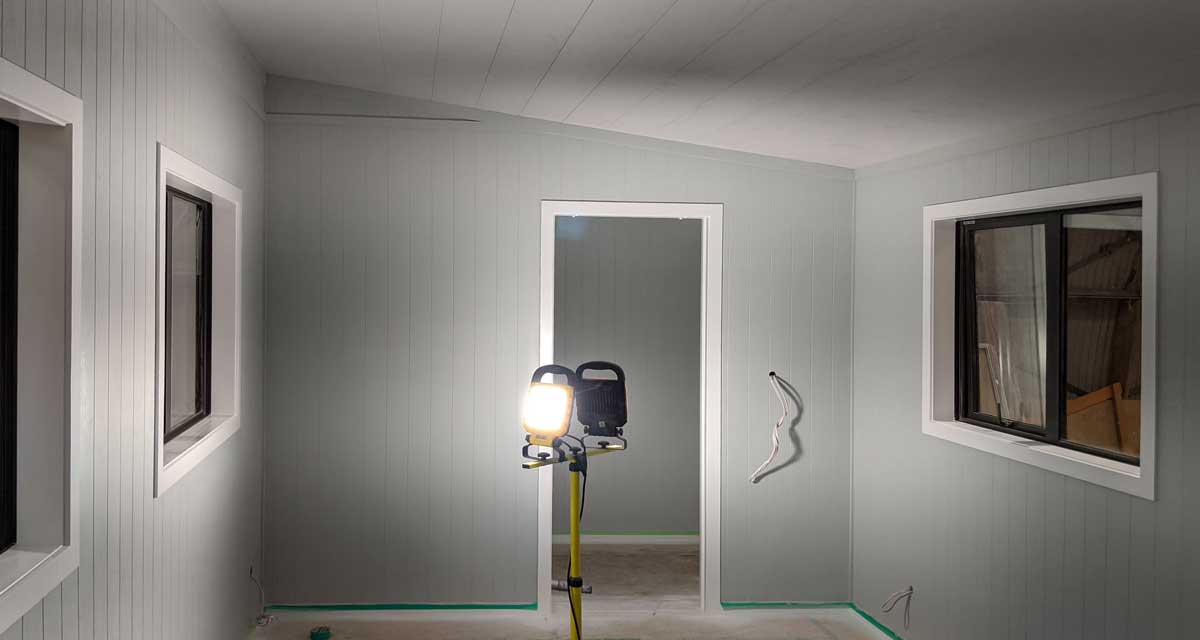 This is what it looks like when moved in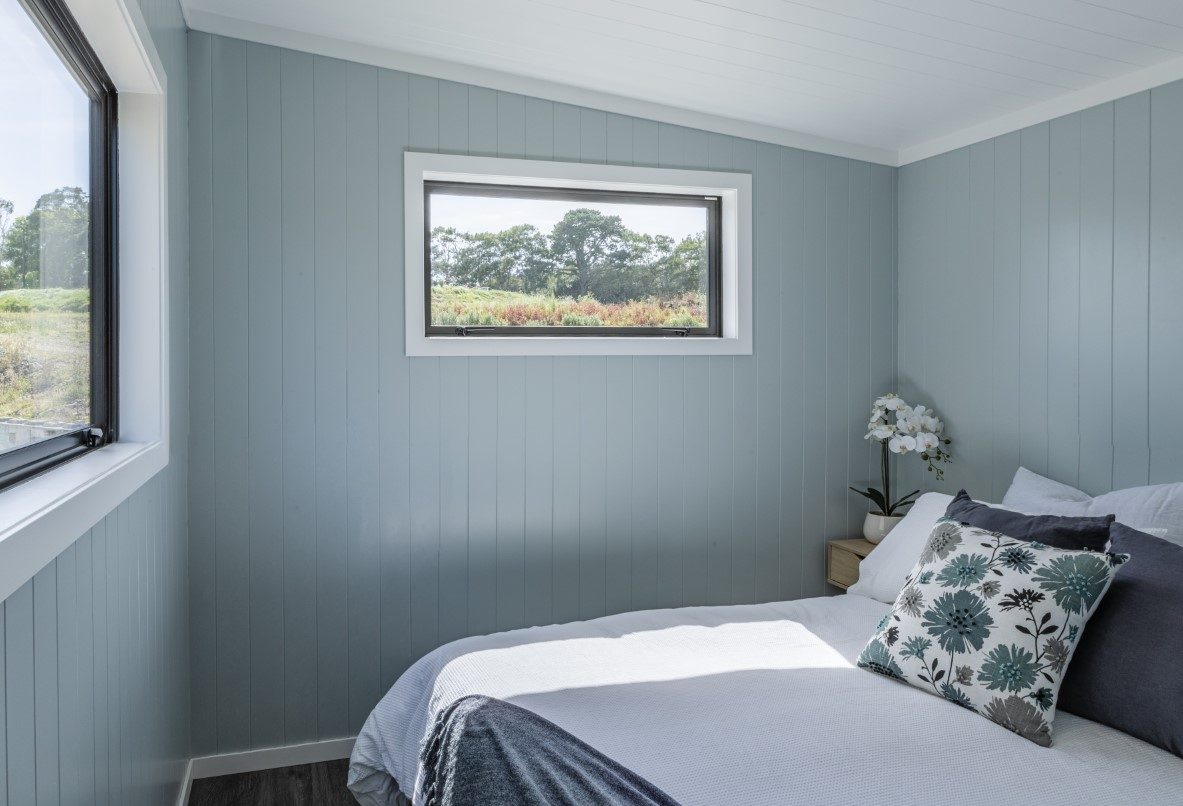 This is a Pre-finished wall panel system using a photorealistic finish that needs little maintenance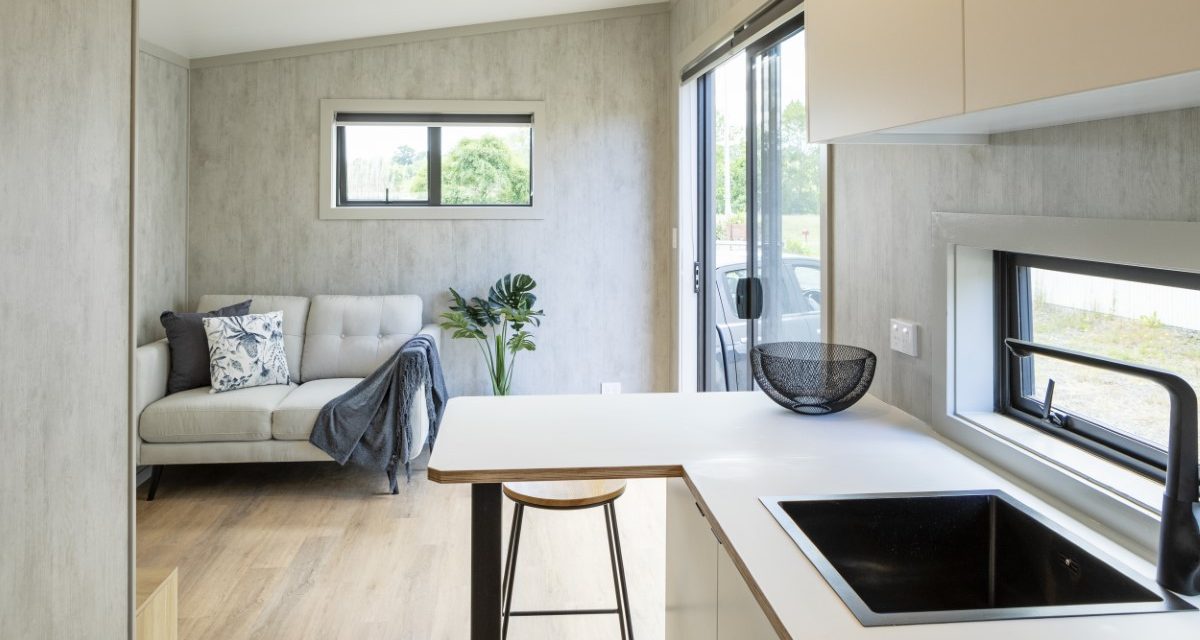 Several choices in cladding. This is the very durable and easy to maintain vinyl cladding. Others include stained timber and timber ply.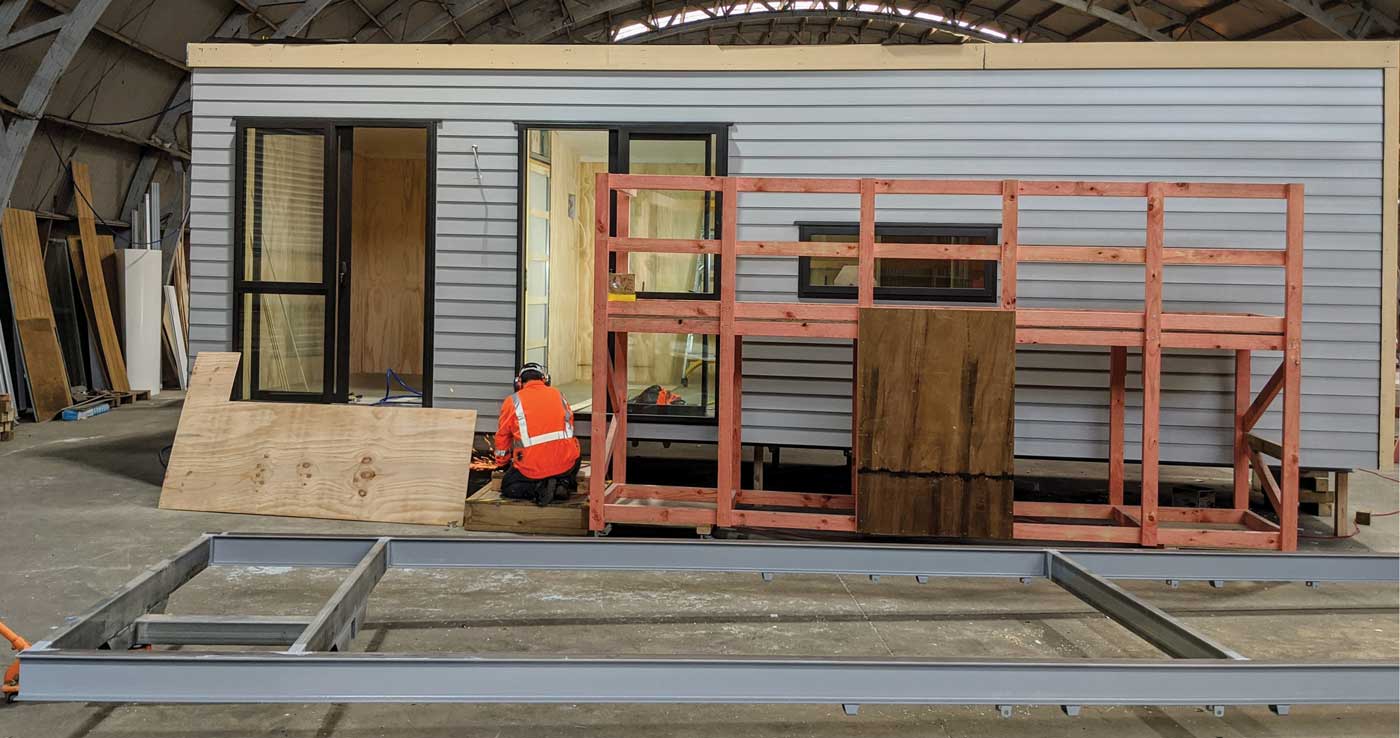 About 2 weeks after the chassis is made, the unit is delivered, ready to move in. Warm, dry, durable, attractive, comfortable and most importantly affordable.
Next comes the full length deck made by local carpenters and flowers planted in pots to make it feel like home.